James Gulliver Hancock is obsessed with drawing.
James Gulliver Hancock is a well travelled illustrator known for his playful illustration style. His obsession with drawing everything in the world has seen him work for major projects around the globe, seeing his work appear on everything from train carriages, to books, to furniture, clothing, ceramics, boardgames, billboards and animations.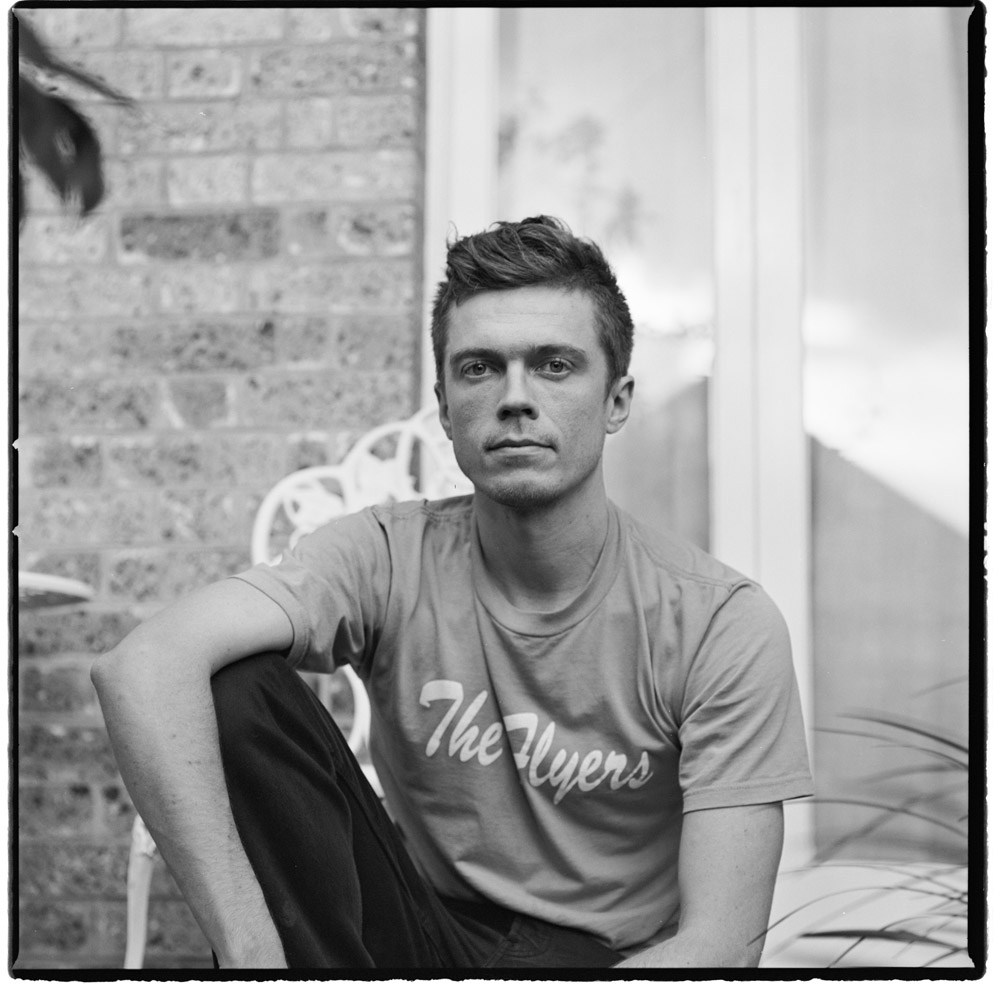 He grew up in Sydney, Australia, and studied Visual Communications at the University of Technology. In kindergarten he remembers devising the most complex image he could think of, refusing to move on to any other activity, instead detailing a complex drawing of a city of houses including every detail, every person, and every spider web between every house. He continues to make drawing the focus of his day.
James has exhibited his work in Europe, Japan, America, and S.E Asia. Most recently he has been living in New York where he has worked for a wide variety of high profile clients and taken to the city with his personal project www.allthebuildingsinnewyork.com
Some major projects in a diverse career include creating a large scale mosaic in a train station for the MTA in New York. An interactive children's exhibition based on books James created with Lonely Planet has toured nationally. James has created large scale mural works for many major brand store and office fit outs including Target, Ebay, Woolworths and Kelloggs.
Currently he works out of three studios: one in A Pencil Factory in Brooklyn, New York, and the other from his homeland studio by the beach in Sydney, Australia, and another in a secret rainforest cabin.
James thrives on collaboration and creating projects that engage with all walks of life.
SELECTED PRESS/INTERVIEWS
2016 | The Design Files
2015 | Finders Keepers Blog
2015 | Broadsheet
2013 | 99 Percent Invisible
2013 | New York Times
2012 | Sydney Morning Herald
PARTIAL CLIENT LIST
Some of the lovely people I've worked with include:
Ford Motors, Herman Miller Furniture (USA), Warner Music (USA), Ebay/Paypal, Caterpillar, The New York Times, Simon & Schuster Publishers (USA), Chronicle Books, TBWA/Chiat/Day, Leo Burnett, Saatchi&Saatchi, The Sydney Morning Herald (AUS), Sony/BMG (USA), Readers Digest, Coca-Cola, Island/Universal (UK), Readers Digest (AUS), Allen&Unwin Publishers, Energizer, Business Review Magazine (USA), Commonwealth Bank of Australia, ESPN magazine, Sydney Opera House, City of Sydney, Swinburne University, University of Technology, Lonely Planet Publications, Australian Financial Review, The Australian Government, The National Gallery of Australia, Chipotle, ABCTV, Woolworths, Penguin/Random House.
SIDE PROJECTS
Aside from commercial and personal work, here is a range of other active projects and collaborations underway.
ALL THE BUILDINGS IN NEW YORK
My experience in New York led me to want to record every building around me. I started this monumental foray into obsessional journal keeping in 2010 and it is ongoing.

www.allthebuildingsinnewyork.com
TOM AND JAMES DRAW
A project with my brother Tom ( who has Downs Syndrome – and is a big influence on my drawing ). We collaborate on drawings, prints and paintings and exhibit our work around the world.

www.tomandjamesdraw.com
GULLIVER'S TRAVELS
A log of all the things that have influenced me, everything from Lego to Mies Van Der Rohe. If you like things I make, chances are you'll like the things I like.

www.gulliverstravels.tumblr.com